Trafford Retail Centre
Project manager
Brad Pitt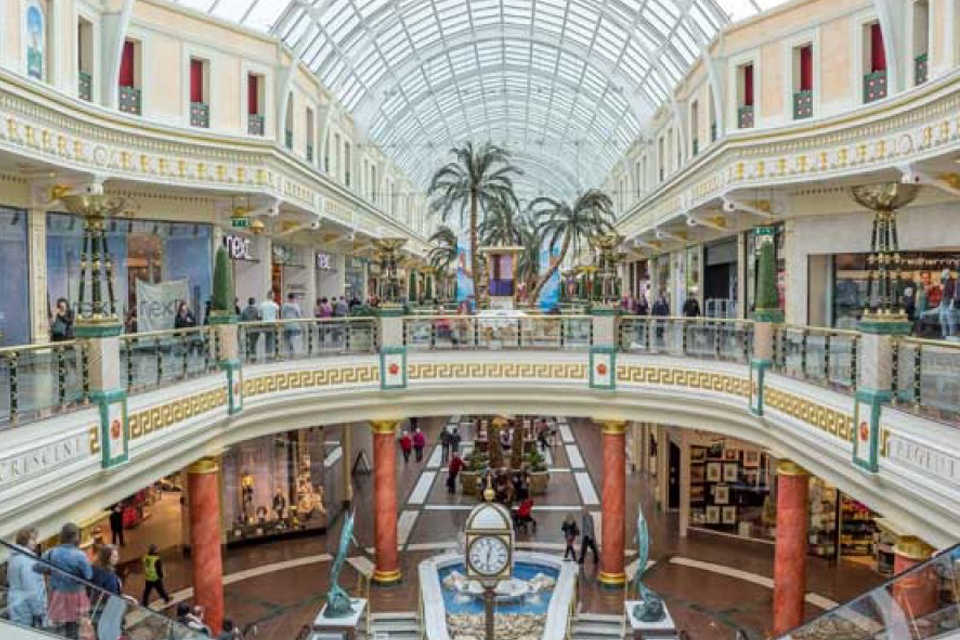 Trafford Retail Centre prevents vandalism with impact resistant walls.
The shopping centre used Gypframe Security Sheet as part of a customised solution for the dividing walls between its 112 toilet cubicles.
The main focus was to form division walls between toilets in the public area with built in high impact resistance, creating a vandal proof, high security partitioning solution for the Centre's 112 toilet cubicles.
The challenge was to provide partition walls at only 70mm finished width, unsecured to the ceiling, and each wall was required to withstand high impact site tests.
The solution was a custom designed 2m high partition incorporating a 30mm panel of Gypframe Security Sheet, faced on each side with 20mm Glasroc FireCase F fire protection board. The partition was secured at floor level and to the adjoining wall with British Gypsum's angle section, and each wall has a tiled external finish. To satisfy the stringent impact resistance criteria, a test wall of 3 toilet cubicles was installed in a "mock-up" on site, which were then subject to a series of severe impact tests by architects simulating acts of vandalism. The test wall survived these sustained attacks without damage.